Engine Tuning & Engine Set-ups
Often referred to by enthusiast's as a simple engine tune or an engine setup. This engine tuning service is one of the most important thing's any performance or highly modified engine can have performed and people come here from all over the country to have it done.
We check and adjust all the important parameters that not only affect the way an engine runs and how much power it will develop but also how long it will ultimately last under pressure. This engine tuning service is done in two parts:
Part 1: Workshop time.

This part of the tuning covers things like: (varies from vehicle to vehicle)
Compression pressure test.
Cylinder Leakage Test (subject to above results).
Intake system pressure check to 10psi. (30psi or more if forced Induction)
Visual cam timing check.
Spark plug condition and suitability.
General ignition system check for condition and suitability.
Charging system performance.

Spark timing.
Fuel Phasing.
Fuel pressure.
Fuel pressure vacuum pull down.
Fuel pressure positive increase. (Forced induction only)
Fuel delivery at idle.
Boost control system integrity.
ECU code analysis for errors logged and present.
EOBD live Data stream analysis where applicable.
Full written and bound work report detailing work done and a page detailing any advisories.
Show More...
This is charged by the hour and will generally take around 3hrs on a well serviced and otherwise problem free vehicle. (3hrs labour at our tuning rate is £270 inc vat)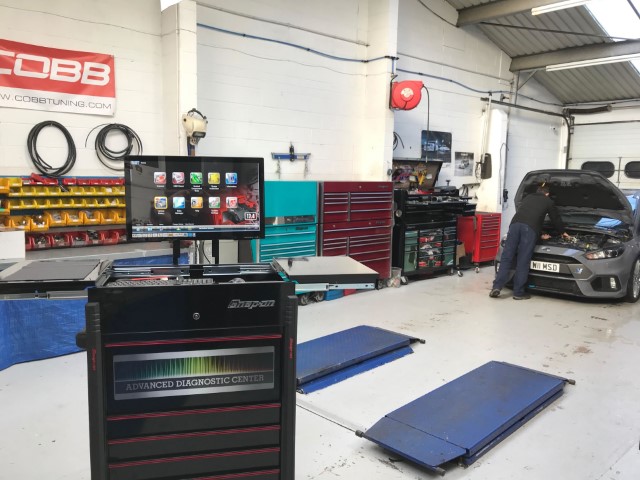 Part 2: Dyno time. (Fixed at £180 inc vat)**
This part of the tuning allows us to cover things like: (varies from vehicle to vehicle)
Fueling under light load.
Fueling under steady state conditions (70/90/110 mph cruising for example)
Fueling under full load.
Detonation under full load.

And of course we will also provide printed graphs of:

Flywheel Power and Torque
Wheel power and Torque
Air Fuel Ratio
Boost Pressures (When possible)
Anything else you might specifically want out of your OBD data-stream.
Show More...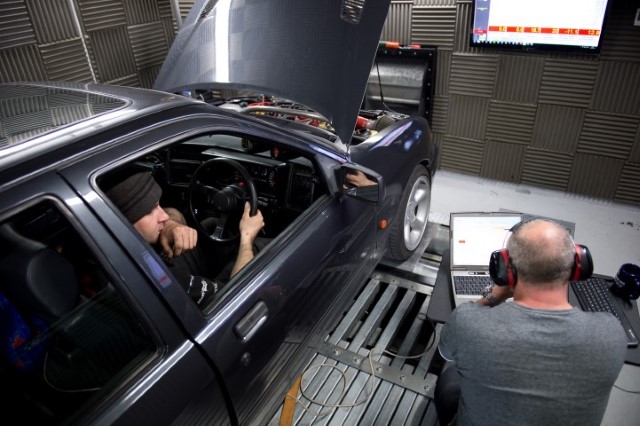 Finally, you may want us to do a video for you of your vehicle on the dyno. At only £20 its great value for money. For more details of that service, see here. Click me. (Opens in a new window)
**
If you don't want the car putting on our dyno, we can use mobile AFR equipment but of course can only asses the engines AFR etc under normal road conditions as we are limited to driving your vehicle sensibly and at legal speeds on the public highway.
Generally speaking, it takes an extra 2 - 3hrs to do the AFR testing on the public highway due to the way we have to secure the mobile equipment on the outside of the car and then drive the car on the road, so its actually a lot cheaper to strap it on the dyno for testing in a safe environment and is our preffered method.