Stewart Sanderson and Kenny Walker
became business partners after leaving another tuning company together, both feeling somewhat disillusioned with the industry in general and disappointed with the poor quality of workmanship and products that the tuning industry as a whole seemed to be happy to put up with. They both felt sure they could improve upon it greatly and those thoughts ultimately led to the creation of Motorsport Developments back in April 1999.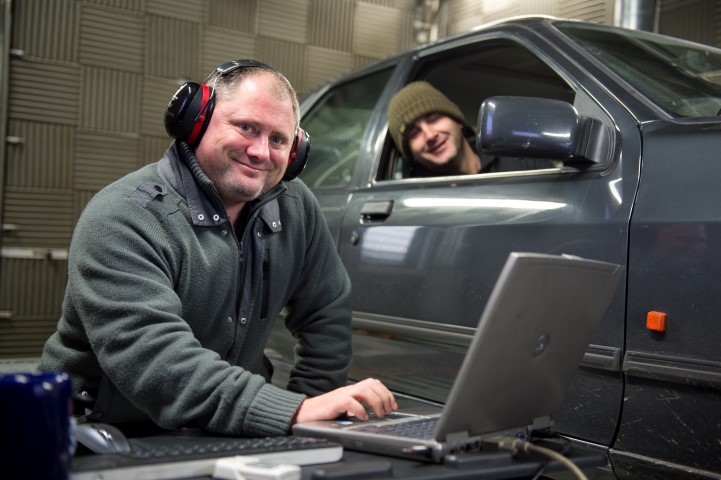 Starting primarily as Ford Cosworth and mail order parts specialist's back in those days, we quickly learned that there was a new and exciting market opening up for custom tuning OEM management systems, so we turned our hand to that instead… investing considerable sums of money into the equipment and training needed to do this mapping correctly on a professional basis. We both had the necessary background for this work having done it for our employers in the past, but instead of just fitting other people's chips into ECU's we wanted to actually have the ability to produce our own maps so we could improve on what others were doing, and we proceeded to do just that.

Evolution Chips Network.
Our trade customers became so impressed with our work that many of them decided they wanted us to supply the software for their customers too. Our dealer network has grown steadily, gaining new ones all the time and currently standing at in excess of 100 installers worldwide.

Currently, all remapping work for both trade and retail customers alike is done by either Stewart or Kenny themselves as they strive for absolute perfection and believe that complex work such as this should still be performed by experts and not farmed out to staff who don't really understand the complexities of modern engine management mapping.
So what singles us out from other tuners in the industry?

Well we like to think that we are different because we all agree that we will always do things our own way. We won't just use other companies bolt on parts in the hope they will work and we won't just rely on other companies mapping of ECU's and pray the management light will stay out and there will be enough fuel to keep the engine intact.

We always do the work ourselves where humanly possible and never use anyone else's management maps. We have the capability to write the map ourselves from scratch and have a European Dealer network spanning some 100+ installers worldwide that have faith in our abilities to do so.

What Next?
Our current focus is fixed strongly upon strengthening our Evolution Chips brand and dealer network, having invested heavily in serial programming capabilities for our dealer network and of course our brand new custom built 4wd chassis dyno cell.
We are also looking forward to delivery of our Focus RS MK3 so that will be an interesting little project for development.
Written:
February 2016