4WD Dyno Cell Construction Blog.

(Part 9... Technical Testing!)

Its testing day, but first... a bit of info about the tuning screens on the dyno. This system allows us to set a road or engine speed the vehicle cant exceed and it will then keep us at that speed no matter what power we develop. This is where you do most mapping as its the most convenient for accessing any load cell you like.
The mapper can control engine speed, while the driver controls engine load with his right foot. I just press the arrow key to go up X rpm or MPH, let it stabilise for a second, tweak the fuel or spark table for AFR / Tractive effort to my requirements then hit the arrow key to move to the next load /speed site I desire. 3000/3250/3500/4000rpm for example. If I want more load, James just presses the pedal further. The dyno wont allow engine acceleration, so load increases. Simple, and very effective. This dyno has an instant response time too, unlike others I have used where its measured in many seconds.
This shows the view from we use when live mapping. As well as power and tractive effort, this particular screen shows live data along the bottom of:

Road Speed
Engine Speed
Cell temperature
Inlet Air Temperature
AFR


Each bar shows front rear split at the same time and each box can be configured to show whatever we want including anything that comes out of an OBD2 data-stream. That's going to be our favourite feature as we develop calibrations for a lot of modern diesels and obtaining boost pressure and other such data can be a real headache as the systems are so well locked down. The days of hose clips are long gone.
This screen is similar, but it utilises a histogram that records all the data and allows us to just play it back, handy when your looking for an anomaly that only happens at certain rpm / load / boost. This screen records it so we can pin it right down. Again, we can set every axis to record whatever we like. We can even run a script that allows us to run an engine at varying loads and speeds with no driver in the car.
Anything in this list, can be applied to any of the boxes on the screen and can be put on the graphs in real time. (Sorry, its hard to read but everything you can imagine is in there... tractive effort, boost, speed, AFR, temps, thermocouples etc)
As can anything coming out of the OBD port. (each vehicle differs here but its very handy data)
Its testing time now though...
All assembly, delivery and test runs aside, the important thing to ascertain now is that the cell will do what it was designed to do, and that is to transfer heat out of a vehicle and quickly out of the cell. Its actually quite an easy test. What you must do is lock the cell down and run a known good vehicle up repeatedly while measuring the cell temperatures.
The ideal case is absolutely no temperature increase on a huge power car, but outside of an air conditioned test cell costing tens of millions that is impossible to achieve, but if you can keep the temperature to within a couple of degrees over ten back to back power runs then you have an incredible cell.
The worst case is you end up with a dyno with poor repeatability that just churns out different figures every run because the air temps are all over the place and the engines inducing hot and inert exhaust fumes. A dyno system like that isn't even useful as a tuning tool. We MUST know for sure that measured power gains are real, especially with nasp vehicle tuning when we are chasing single BHP figures here and there.

The biggest problem people have with dyno repeatability is a poor cell... to make a dyno work properly the cell and air management investment will usually at least equal the dyno investment if not double it. Without constant low temperature and high pressure airflow alongside the ambient cell pressure staying the same as outside in the car park - the figures are going to be all over the place. Then there is poor strapping and ridiculous placement of air temp probes etc. I could go on... but I wont, as now we need to see if this system we have created is up to the task! (I have youtube videos on such matters if your interested)
I did the cell temperature control testing on a brand new Fiesta ST 180 that was just run in.
We used this car as its a reasonable example of a modern 200bhp ish hot hatch and its new so we could expect the engine to keep on giving the same power run after run.
All cell doors remained closed and the fan speeds set to keep the cell 0.25" negative to ensure all fumes are evacuated properly. I then did ten runs back to back and monitored the cell ambient temperature on the graph to see how much heat is added to the cell during ten back to back flat out runs at 180bhp. Then, we looked at all the graphs overlaid on top of each other for the results.

The results are as follows. (Power is ATW)
Less than 1.5 deg Celsius cell temp rise over ten flat out runs and a power figure change of under 2bhp over all runs which equates to a tad over 1% error. That little error can be attributed to either the dyno itself, or the car... in reality its probably just rising tyre temperatures... Regardless, its nothing at all and we are VERY happy indeed. The cooling system is just awesome and exactly how we designed it to be, if not, dare I say it? BETTER!
And that as they say, is that. The cell gets better every week as we find time to perfect things and come up with different ideas. My current project is graphing tyre temperatures via infra-red monitoring beams. That should be installed by the time you read this. So I will leave you with some of my favourite dyno images.
So... its finished. Am I happy after all this? You bet I am!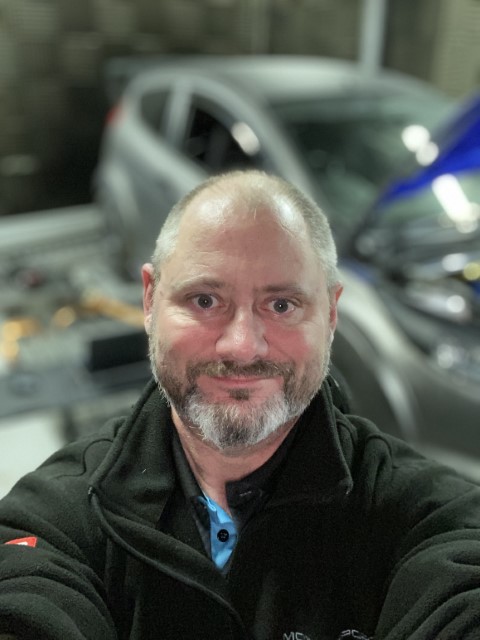 I would love to see some of you here in the cell, maybe you fancy a dyno shoot-out day with your friends, a quick power run or some tuning work. Perhaps your a tuner who wants to hire the cell to do your own work in? If so, get in touch, I need to start paying for my "Ultimate Office"
Why not visit our YouTube page to see the dyno in action for real?